ART AND CULTURE
1. RAMAPPA TEMPLE: A MARVEL IN BLACK BASALT
THE CONTEXT: It was inscribed recently as a World Heritage Site by UNESCO.
ANALYSIS:
It is located in the state of Telangana and also known as the Rudreshwara (Lord Siva) temple.
Outside the temple, there is an inscription in Telugu that describes Racherla Senapati Rudrayya, a general of the Kakatiya rulers of Warangal, who commissioned the lake and the temple, which took 40 years for completion in the 13th century.
The Kakatiyas, after breaking free from Chalukyan overlordship, ruled much of central India, up to the eastern seaboard, between the 12th and 14th centuries.
ARCHITECTURE
In contrast to the softer sandstone used for in the temples of Khajuraho, or the carvings of chlorite, laterite and khonda- rite in the Sun Temple in Konark, Ramappa's sculptures are carved of black basalt, one of the hardest stones to work with.
The temple is neither named after the presiding deity, Rudreshwara, nor the general who commissioned the project, but after the sculptor who built it.
The temple rests on a foundation that uses sandbox technology, with red sandstone and black basalt used to construct the main temple, and light bricks used for the gopuram or cupola.
Dance guru Nataraja Ramakrishna used the dance poses carved in this temple to revive PeriniSivatandavam, a Kakatiya-era warrior dance form performed by men.
REFERENCE: The Hindu
INDIAN POLITY, GOVERNANCE AND SOCIAL JUSTICE
2. DETAILS OF THE MONSOON SESSION
THE CONTEXT: Despite highest disruption since 2014, the no. of bills passed per day during this session in Rajya Sabha was the 2nd highest since 2014 (i.e. 1.1 bills per day passed). The time lost due to interruptions / an adjournment (till Aug 11) was 76 Hours 26 Minutes and the highest average time per day lost due to interruptions / adjournments since the 231st session of Rajya Sabha in 201 was 4 Hours 30 Minutes.
DETAILS OF THE MONSOON SESSION
1. The Monsoon Session, 2021 of Parliament which commenced on Monday, 19th July, 2021 has been adjourned sine die on the 11th of August, 202 The Session provided 17 sittings spread over a period of 24 days.
2. The Session, which was originally scheduled to have 19 sittings from 19th July till 13 August, 2021, was curtailed due to continuous disruptions in both the Houses and completion of essential government business.
3. During the Session, 22 Bills were passed by both the Houses of Parliament which includes two appropriation Bills relating to the Supplementary Demands for Grants for 2021-22 and the Demands for Excess Grants for 2017-2018 which were passed by Lok Sabha, transmitted to Rajya Sabha and are deemed to have been passed under Article 109(5).
4. Four Bills replacing the Ordinances, namely, the Tribunals Reforms (Rationalisation and Conditions of Service) Ordinance, 2021, the Insolvency and Bankruptcy Code (Amendment) Ordinance, 2021, the Commission for Air Quality Management in National Capital Region and Adjoining Areas Ordinance, 2021 and the Essential Defence Services Ordinance, 2021 which were promulgated by the President before Monsoon Session, were considered and passed by the Houses.
5. Some important Bills, passed by Houses of Parliament are as under: –
A. ECONOMIC SECTOR/EASE OF DOING BUSINESS MEASURES
The Taxation Laws (Amendment) Bill, 2021 provide that no tax demand shall be raised in future on the basis of the said retrospective amendment for any indirect transfer of Indian assets if the transaction was undertaken before 28th May, 2012.
The General Insurance Business (Nationalisation) Amendment Bill, 2021 provides for greater private participation in the public sector insurance companies and to enhance insurance penetration and social protection and better secure the interests of policy holders and contribute to faster growth of the economy.
The Deposit Insurance and Credit Guarantee Corporation (Amendment) Bill, 2021 enables easy and time-bound access by depositors to their own money, even when there are restrictions on banks. It is proposed to provide that even if a bank is temporarily unable to fulfil its obligations due to restrictions such as moratorium imposed on it, depositors can access their deposits to the extent of deposit insurance cover through interim payments by the Corporation.
The Limited Liability Partnership (Amendment) Bill, 2021 converts certain offences into civil defaults and changes the nature of punishment for these offences. It also defines small LLP, provides for appointment of certain adjudicating officers, and establishment of special courts.
The Factoring Regulation (Amendment) Bill, 2021 seeks to help micro, small and medium enterprises significantly, by providing added avenues for getting credit facility, especially through Trade Receivables Discounting System. Increase in the availability of working capital may lead to growth in the business of the micro, small and medium enterprises sector and also boost employment in the country.
B. TRANSPORT SECTOR REFORMS
The Marine Aids to Navigation Bill, 2021provides for the development, maintenance and management of aids to navigation in India; for training and certification of operator of aids to navigation, development of its historical, educational and cultural value; to ensure compliance with the obligation under the maritime treaties and international instruments to which India is a party.
The Inland Vessels Bill, 2021promotes economical and safe transportation and trade through inland waters, to bring uniformity in application of law relating to inland waterways and navigation within the country, to provide for safety of navigation, protection of life and cargo, and prevention of pollution that may be caused by the use or navigation of inland vessels, to ensure transparency and accountability of administration of inland water transportation, to strengthen procedures governing the inland vessels, their construction, survey, registration, manning, navigation.
The Airports Economic Regulatory Authority of India (Amendment) Bill, 2021 proposes to amend the definition of "major airport" so as extend its scope to determine the tariff for a group of airports also, which will encourage development of smaller airports.
C. EDUCATIONAL REFORMS
The National Institute of Food Technology Entrepreneurship and Management Bill, 2021 declares certain institutions of Food Technology, Entrepreneurship and Management to be the institutions of national importance and to provide for instructions and research in food technology, entrepreneurship and management.
The Central Universities (Amendment) Bill, 2021seeks to amend the Central Universities Act,2009 inter alia to provide for the establishment of a University in the name of "Sindhu Central University" in the Union territory of Ladakh.
D. SOCIAL JUSTICE REFORMS
The Constitution (One Hundred and Twenty-Seventh Amendment) Bill, 2021seeks to adequately clarify that the State Government and Union territories are empowered to prepare and maintain their own State List/ Union territory List of socially and educationally backward classes.
The Juvenile Justice (Care and Protection of Children) Amendment Bill, 2021provides that instead of the court, the district magistrate (including additional district magistrate) will issue such adoption orders.The Bill adds that serious offences will also include offences for which maximum punishment is imprisonment of more than seven years, and minimum punishment is not prescribed or is less than seven years.
The Constitution (Scheduled Tribes) Order (Amendment) Bill, 2021 to modify the list of Scheduled Tribes in relation to the State of Arunachal Pradesh.
6. In the Rajya Sabha, two Short Duration Discussions under Rule 176 were held on "the management of COVID-19 pandemic, implementation of vaccination policy and challenges of the likely third wave" and on "the agricultural problems and solutions" (remained inconclusive)
7. Further, One Bill namely "The Tribunals Reforms (Rationalisation and Conditions of Service) Bill, 2021" and one old pending Bill namely "The Indecent Representation of Women (Prohibition) Amendment Bill, 2012" were withdrawn in Lok Sabha and Rajya Sabha respectively.
REFERENCE: PIB
3. THE DELHI GOVERNMENT'S 'FACELESS' TRANSPORT INITIATIVE
THE CONTEXT: The Delhi government has launched an ambitious "faceless" transport initiative.
ANALYSIS:
The "faceless services" scheme seeks to eliminate any scope of corruption by ending the need for people to visit the RTOs.
The guidelines developed by the Delhi government say that Aadhaar-based verification will be relied upon in dispensing the services online. A separate provision for those not having or willing to share their Aadhaar details has also been kept.
The verification of the documents will be done automatically as the application developed by the government will draw details from the central Aadhaar database.
There will be separate provisions for making payments and making digital signatures. In case of learner's license, e-licenses will be issued instantly after taking the test online.
A person can also dial 1076 and avail the doorstep services facility of the Delhi government as part of which a representative will come and help them with the application process.
The two services for which a person will have to visit the RTO are the driving test for getting a licence and vehicle fitness certificates. Driving tests in Delhi are carried out at 13 fully automated centres.
The delivery of documents be it licences or permits, will be done through speed post
REFERENCE: IE
ENVIRONMENT, GEOGRAPHY AND AGRICULTURE
4. INDIA ACHIEVES 100 GW MILESTONE OF INSTALLED RENEWABLE ENERGY CAPACITY
THE CONTEXT: The total installed renewable energy capacity in India, excluding large hydro, has crossed the mile-stone of 100 GW. Today India stands at 4th position in the world in terms of installed RE capacity, 5th in solar and 4th in wind in terms of installed capacity.
ANALYSIS:
While 100 GW has been installed, 50 GW is under installation and 27 GW is under tendering. India has also enhanced its ambition to install 450 GW of renewable energy capacity by 2030.If large hydro is included the installed RE capacity increases to 146 GW.
The achievement of installed RE capacity of 100 GW is an important milestone in India's journey towards its target of 450 GW by 2030.
REFERENCE: PIB
5. COMMON SURVEY TO COUNT INDIA'S ELEPHANT AND TIGER POPULATIONS
THE CONTEXT: On World Elephant Day (August 12th), Government declared that from December, India will move to a system that will count tigers and elephants as part of a common survey. The tiger survey is usually held once in four years and elephants are counted once in five years.
ANALYSIS:
At present, the tiger survey is usually held once in four years and elephants are counted once in five years.
Tiger census: Since 2006, the Wildlife Institute of India (WII), Dehradun, which is affiliated to the Environment Ministry, has a standardised protocol in place that States then use to estimate tiger numbers.
Based on sightings in camera traps and indirect estimation methods, tiger numbers are computed. According to the most recent 2018-19 survey, there were 2,997 tigers in India.
Elephant census: Wildlife scientist at the WII, largely relies on States directly counting the number of elephants. In recent years, techniques such as analysing dung samples have also been deployed to estimate birth rates and population trends in elephants. According to the last count in 2017, there were 29,964 elephants in India.
Asian elephants are listed as "Endangered" on the IUCN Red List of threatened species. This has been done as most of the range states except India, have lost their viable elephant populations due to loss of habitats & poaching etc.
The current population estimates indicate that there are about 50,000 -60000 Asian elephants in the world. More than 60 % of the population is held in India.
Indian Elephant has also been listed in the Appendix I of the Convention of the Migratory species in the recently concluded Conference of Parties of CMS 13 at Gandhi Nagar, Gujarat in February 2020.
World Elephant Day is being celebrated to bring attention of various stakeholders to support various conservation policies to help elephants, including improving enforcement policies to prevent the illegal poaching and trade of ivory, conserving elephant habitats, providing better treatment for captive elephants and reintroducing some captive elephants into sanctuaries.
Elephant is the Natural Heritage Animal of India and India also celebrates this day to spread awareness towards conservation of the species.
6. INDORE BECOMES INDIA'S FIRST 'WATER PLUS' CITY
THE CONTEXT: Madhya Pradesh's commercial capital Indore has been declared as India's first 'water plus' city under the Swachh Survekshan 2021.
ANALYSIS:
Indore carried out a survey and halted 7,000 outfalls of grey water that went in rivers, drains. We completed all criteria to gain this achievement.
Moreover, 30 per cent of the city's sewage water was recycled and reused. This recycled water was used by people in their gardens and some construction sites.
Seven sewerage treatment plants were constructed in the city and about 110 million litres per day (MLD) treated water from them is being used.
According to the guidelines of Water Plus Protocol, 147 special types of urinals were constructed in the city. Besides, the work of cleaning ponds, wells and all water bodies has also been done.
Besides getting the 'water plus' tag, Indore has been named as India's cleanest city for the fourth time in a row.
REFERENCE:INDIA TODAY
7. INDIA SET TO IMPORT 15 LAKH TONNES OF GENETICALLY MODIFIED SOYAMEAL
THE CONTEXT: India is all set to import 15 lakh tonnes of genetically modified (GM) soyameal after the Union Ministry of Environment Forest and Climate Change and the Food Safety and Standard Authority of India (FSSAI) gave their nod to it. This would be the first time that India would import GM soya meal in view of the demand by the poultry industry
ANALYSIS:
Since soya de-oiled and crushed cake does not contain any living modified organism, ministry has no objection to the import of soya cake or meal from the environmental angle. Hence, import of soya de-oiled cake of meal will not be subjected to the Schedule of 1 of GEAC import policy approval as it is a non-living organism.
Soyameal is the protein rich solid left after the oil is expelled from the seed and is used as a raw material for poultry feed.
Earlier, only import of soya oil was allowed because oil/fat technically contains no genetic matter. However, this is the first time that the decks have been cleared for import of soyameal.
REFERENCE: IE
SCIENCE AND TECHNOLOGY
8. GSLV-F10 FAILS TO PUT EOS-3 SATELLITE INTO ORBIT
THE CONTEXT: India's attempt to place a geoimaging satellite (GISAT-1) with its GSLV-F10-EOS-3 mission did not succeed. The GSLV-F10 rocket of the Indian Space Research Organisation (ISRO), which blasted off from the Satish Dhawan Space Centre at Sriharikota with the purpose of launching the Earth Observation Satellite EOS-3 into space, failed in its mission due to a 'performance anomaly'.
ANALYSIS:
According to the ISRO, GSLV-F10 launch took place at 05.43 IST as scheduled. Performance of the first and second stages was normal. However, cryogenic upper stage ignition did not happen due to a technical anomaly.
The ISRO has confirmed that this mission could not be accomplished as planned. This failure is all the more surprising because the rocket launches since 2017 have been successful, and this breaks a long run of successful launches.
EOS-3 was the first state-of-art agile Earth Observation Satellite which would have been placed in a Geo-Synchronous orbit around the Earth. While the first and second stage separations worked out fine, and nearly 12 minutes before the separation of the EOS-3, the mission failed.
The objectives of EOS-3 were to provide real-time imaging of large areas of the Earth; to monitor natural disasters from its position in the sky; to provide warnings for natural disasters, observe cyclones, cloudbursts, thunderclouds etc.
The GSLV Mark II is the largest launch vehicle built by India until now. These satellites can weigh up to 2,500 kg and are first launched into transfer orbits that have a distance from Earth of 170 km at closest approach and about 35,975 km at furthest approach which is close to the height of the geosynchronous orbit. From this transfer orbit, the satellite gets set free into a geosynchronous orbit.
REFERENCE:THE HINDU
INTERNATIONAL RELATIONS
9. 'AL– MOHED AL–HINDI' NAVAL EXERCISE
THE CONTEXT: The maiden bilateral naval exercise between India and Saudi Arabia named 'AL– Mohed AL–Hindi' got under way.
ANALYSIS:
INS Kochi, the flagship destroyer of the Indian Western Naval Fleet, arrived at Port Al- Jubail on 9th August, for the "Al-Mohed Al-Hindi 2021" exercise.
The warship sailed to Saudi Arabia after conducting the "Zayed Talwar" drill with the United Arab Emirates (UAE) off the coast of Abu Dhabi on 7th August 2021.
Al-Mohed Al-Hindi comprises a number of shore and sea-based drills between the two navies.
REFERENCE: THE HINDU
10. KABUL OFFERS TALIBAN POWER-SHARING TO END VIOLENCE
THE CONTEXT: Kabul handed a proposal to Taliban negotiators in Qatar offering a power-sharing deal in return for an end to fighting. The Taliban had been given an offer about a "government of peace" without providing more specifics.
ANALYSIS:
Authorities in Kabul have now effectively lost most of northern and western Afghanistan and are left holding a scattered archipelago of contested cities also dangerously at risk of falling to the Taliban.
The conflict has escalated dramatically since May, when US-led forces began the final stage of a troop withdrawal due to end later this month following a 20-year occupation.
The loss of Ghazni will likely pile more pressure on the country's already overstretched airforce, needed to bolster Afghanistan's dispersed security forces that have increasingly been cut off from reinforcements by road.
In less than a week the insurgents have taken 10 provincial capitals and encircled the biggest city in the north, the traditional anti-Taliban bastion of Mazar-i-Sharif.
Fighting was also raging in Kandahar and Lashkar Gar — pro-Taliban heartlands in the south — as well as Herat in the west.
REFERENCE: THE HINDU
Q 1. Which of the following pairs of Naval exercises of Indian Navy, are correctly matched?
1. 'AL– Mohed AL–Hindi' – Saudi Arabia
2. 'Zayed Talwar' – Oman
3. 'Varuna' – France
Select the correct answer using code given below:
a) 1 and 2 only
b) 2 and 3 only
c) 1 and 3 only
d) 1, 2 and 3
Q2. Which city has been declared as India's first 'water plus' city under the Swachh Survekshan 2021.
a) Hyderabad
b) Bhopal
c) Indore
d) Raipur
ANSWER FOR AUGUST 12, 2021 PRELIMS PRACTICE QUESTIONS (REFER RELEVANT ARTICLE)
Answer: b)
Explanation: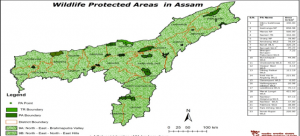 Q2. ANSWER: b)
Explanation:
Quality of Life for Elderly Index was released by Economic Advisory Council to the Prime Minister (EAC-PM). The Index has been created by the Institute for Competitiveness at the request of EAC-PM and it sheds light on an issue often not mentioned- problems faced by the elderly.
Spread the Word