1. THE ABRAHAM ACCORDS 
TAG: GS 2: INTERNATIONAL RELATIONS
THE CONTEXT: Three years have been completed of the Abraham Accords.
EXPLANATION:
About the Abraham Accords:

The normalization pact between Israel and the UAE is formally known as the Abraham Accords Peace Agreement.
It was signed in 2020,  between Israel and the United Arab Emirates (UAE) and Bahrain, under the auspices of the U.S. government.
In December 2020, Morocco joined the process, signing a normalization agreement with Israel.
The Abraham Accords permitted Muslims from all over the globe to visit Israel's historic sites and pray at Jerusalem's Al-Aqsa Mosque, the third holiest mosque in Islam.
Previous Agreements: In more than 25 years, Israel and the Arab States have only ever reached two peace agreements.

The first Arab nation to reach a peace agreement with Israel was Egypt in 1979.
In 1994, Jordan signed a peace accord.
Significance:

The agreements have ushered in a new era of normalization and peace that not only connects governments but also brings people together, despite the differences in their language, religious beliefs, cultures and more.
Abraham Accords have offered a mere glimpse into the full potential of regional cooperation. For example, the scope of trade between Israel and other West Asian countries increased 74% between 2021 and 2022. Another example is tourism, mostly non-existent in the past, which has skyrocketed.
The Accords have also had a significant influence on reinforcing Israel's relations with neighboring countries. For example, the Prosperity Green & Blue agreement between Israel, the UAE, and Jordan determined that a solar field to supply 600 megawatts of electricity to Israel would be established in Jordan.
The Abraham Accords encourage collaboration and education. In the summer of 2022, Ben­Gurion University welcomed students from Morocco. Bahrain has also embraced the prospects for shared educational activities and signed a number of agreements with Israel to advance student and professor exchanges.
Normalization has also helped foster increased levels of diplomatic engagement and conflict de-escalation across the Middle East, as seen through an array of bilateral and multilateral initiatives such as the Baghdad summits, the Negev summit and the Israel–Lebanon Maritime Agreement.
Benefits for Indians: The Abraham Accords have also opened up exciting opportunities for India and its thriving business community, which maintains strong relations and active engagement with our nations.

Regional connectivity of West Asia will help the vibrant Indian diaspora in the Gulf, now they will have the convenience of direct flights between the UAE and Israel, as well as between Israel and Bahrain.
The Accords have laid the foundation for expanded regional and multinational cooperation, and this has resulted in a flow of economic opportunities reaching India. We have witnessed substantial commercial collaborations between companies from the UAE, Israel, Bahrain, and the U.S., partnering with the Indian private sector.
A concrete example of this high-level economic cooperation between Indian and west Asian governments is the establishment of the I2U2 Group, formed by Israel, India, the UAE, and the U.S.
The Abraham Accords made the I2U2 Group possible, and its primary focus will be on joint investments in critical areas such as water, energy, transportation, space, health, and food security.
Challenges:

Palestinian matters: Regional leaders have expressed displeasure with the Palestinian leadership's 'failure' to reach a peace deal with Israel or at least their continuous lack of opportunities. Even in September 2023, there is tension going on between Palestinian and Israel over the West bank.
Iran problem: Tensions with Iran are a critical component of the Israeli–Emirati relationship. Unlike in past years, Iran's obstructionist role is driving regional states to deepen their engagement. 'Iran's destabilizing regional activities is a common denominator for many MENA states that are forging cooperation.
Geopolitics and the US dimension: The Middle East since the signing of the Abraham Accords is experiencing an important period of transition that offers agency, activism and opportunities. The war in Ukraine has become an added challenge and complication for MENA states. With geopolitical competition accelerating, those states have been trying to navigate a weakened but still influential Russia and US–China polarization.
Source:(https://www.thehindu.com/opinion/op-ed/three-years-of-the-abraham-accords/article67327731.ece)
2. THE CITIZENSHIP ACT, 1955
TAG: GS 2: POLITY
THE CONTEXT: A Constitution Bench led by Chief Justice of India D.Y. Chandrachud decided to hear a series of petitions challenging the constitutionality of Section 6A of the Citizenship Act, 1955.The Section 6 A was added to the 1955 Act in the context of the Assam Accord.
EXPLANATION:
About Assam Accord:
Section 6A is a special provision inserted into the 1955 citizenship Act in furtherance of a Memorandum of Settlement called the 'Assam Accord' signed on August 15, 1985 by the then Rajiv Gandhi government with the leaders of the Assam Movement to preserve and protect the Assamese culture, heritage, linguistic and social identity.
It is a result of a six-year-long agitation by the All-Assam Students Union to identify and deport illegal immigrants.
Section 6A of Citizenship Act was added in the Constitution by the Citizenship (Amendment) Act, 1985, which added the following special provisions as to citizenship of persons covered by the Assam Accord (which related to the foreigners' issue):

Individuals of Indian origin who came to Assam before January 1, 1966, subject to some conditions deemed to be Indian citizens.
Every Individuals of Indian origin who came to Assam on or after January 1, 1966, but before March 25, 1971, from Bangladesh, subject to some condition deemed to be a foreigner and shall have to register himself.
Such a registered person shall be deemed to be a citizen of India for all purposes as from the date of expiry of a period of ten years from the date of detection as a foreigner. But, in the intervening period of ten years, he shall have the same rights and obligations as a citizen of India, excepting the right to vote.
 What are the challenges against Section 6A of Citizenship Act,1955?
It is discriminatory in nature because, it grants citizenship to immigrants and illegal ones.
This special provision was in violation of Article 6 of the Constitution, which fixed the cut-off date for granting citizenship to immigrants.
It provides different cut off dates for regularising illegal migrants who entered Assam.
It is claimed that it is violative of right to equality (Article 14), right to life (Article 21) and minority rights (Article 29) under the Constitution of India.
Source:(https://www.thehindu.com/news/national/constitution-bench-to-hear-challenge-to-section-6a-of-citizenship-act-on-oct-17/article67325390.ece)
3. GALAXY EVOLUTION.
TAG: GS 3: SCIENCE AND TECHNOLOGY
THE CONTEXT: How gravitational instabilities affect evolution of galaxies.
EXPLANATION: 
Scientists have compared the star formation rate, gas fraction, and timescale for the growth of gravitational instabilities of nearby galaxies and investigated the stability levels of a sample of 175 galaxies taken from the Spitzer Photometry and Accurate Rotation Curves (SPARC) database.
This comparison helped them to trace the role of dark matter in regulating the stability levels of the galaxies and understand if stars and gas can self-regulate the stability levels.
Scientists have found that spiral galaxies like the Milky Way exhibit a higher median star formation rate, lower stability, lower gas fraction, and a smaller timescale for the growth of gravitational instabilities.
"This indicates that gravitational instabilities in spirals rapidly convert a substantial amount of gas into stars, depleting the gas reservoirs.
Formation of galaxy and Stars:
In the early universe, matter and energy were not even distributed.
These earlier variations in density led to variations in gravitational forces, which brought the stuff together. These served as the foundation on which galaxies were built.
A galaxy has a lot of stars in it. The immense distances between galaxies, estimated in thousands of light-years, are enormous.
Individual galaxies' sizes range from 80,000 to 150,000 light years.
When hydrogen gas gathers into a massive cloud termed a nebula, a galaxy begins to form. An expanding nebula eventually forms small, localized gas clusters.
As these aggregates keep expanding into denser and denser gaseous masses, stars begin to form.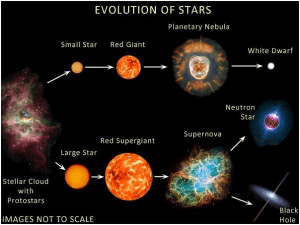 Spiral galaxies:
Spiral galaxies are twisted collections of stars and gas that often have beautiful shapes and are made up of hot young stars. Most spiral galaxies contain a central bulge surrounded by a flat, rotating disk of stars. The bulge in the center is made up of older, dimmer stars, and is thought to contain a supermassive black hole. Best example of Spiral galaxy is the Milky Way.
Source:(https://www.thehindu.com/todays-paper/2023-09-21/th_delhi/articleG5QBPC0H8-4317008.ece)
4. CANINE BRUCELLOSIS
TAG: GS 3: SCIENCE AND TECHNOLOGY
THE CONTEXT: Canine brucellosis, an infectious disease caused by the bacterium Brucella Canis (B. Canis), is increasingly posing a threat to human health in the UK.
CANINE BRUCELLOSIS:
Canine brucellosis is a contagious bacterial infection caused by the bacterium, Brucella Canis (B. Canis).
This bacterial infection is highly contagious among dogs.
Infected dogs usually develop an infection of the reproductive system, or a sexually transmitted disease.
Different species of Brucella infect sheep, goats, cattle, deer, elk, pigs, and other animals.
Brucella canis was first described in 1966 in the United States, where it caused mass abortions of beagles in a research facility. Since then, it has been reported in many countries around the world, especially where dogs are bred intensively or imported without testing.
SIGNS OF BRUCELLOSIS:
Male dogs infected with brucellosis develop epididymitis, an infection in part of the testicle.
It can manifest in various ways and may include symptoms such as lethargy, fever, swollen lymph nodes, reproductive problems (such as infertility and spontaneous abortion in females), joint pain, and testicular swelling in males.
Female dogs infected with brucellosis develop an infection of the uterus.
Canis will infect the intervertebral discs, eyes, kidneys, heart or brain.
TRANSMISSION:
It primarily affects dogs but can also spread to humans.
The origin of Brucella canis is thought to be zoonotic, meaning it can be transmitted between animals and humans.
Brucella canis is primarily transmitted among dogs through direct contact with bodily fluids, such as urine, saliva, and reproductive fluids, from infected individuals.
It can also be spread through contaminated materials, like bedding or equipment.
In humans, transmission typically occurs through contact with infected dogs or their secretions, although this is relatively rare.
SYMPTOMS IN HUMANS:
Human infection with Brucella canis, known as brucellosis, often starts with flu-like symptoms.
These initial symptoms include fever, fatigue, and body aches. These symptoms can be mistaken for common illnesses like the flu, making diagnosis challenging without proper testing.
Joint pain (arthralgia) is a common symptom of brucellosis in humans.
The joints, especially the larger ones like the knees, can become painful and swollen. This can lead to reduced mobility and discomfort.
In more severe cases of brucellosis, the infection can affect various organs in the body resulting in swelling of organs.
Organs commonly involved include the liver and spleen. Symptoms may include abdominal pain, hepatomegaly (enlarged liver), and splenomegaly (enlarged spleen). These symptoms can be indicative of a more advanced stage of the disease.
In rare instances, brucellosis can lead to reproductive complications in women.
This can include miscarriages, stillbirths, or difficulty conceiving. The bacteria can infect the reproductive organs and interfere with fertility.
TREATMENT:
There is no definitive cure for Brucella canis infection in dogs.
Management typically involves controlling the spread of the disease through isolation and quarantine of infected animals.
Infected dogs may be prescribed antibiotics to manage symptoms and reduce the risk of transmission, but complete eradication of the bacterium is challenging.
In humans, it can be treated with a course of antibiotics such as doxycycline and rifampin.
Early diagnosis and treatment are essential for a favourable outcome.
Preventative measures, such as avoiding contact with infected animals and practising good hygiene, are crucial in preventing the spread of Brucella canis to humans.
SOURCE: https://www.indiatoday.in/health/story/incurable-dog-disease-brucella-canis-infects-humans-in-uk-what-is-it-2438117-2023-09-20
5. KISAN RIN PORTAL AND WINDS PORTAL
TAG: GS 3: ECONOMY AND AGRICULTURE
THE CONTEXT: Recently, Finance Minister launched Kisan Rin Portal along with Weather Information Network Data Systems (WINDS) manual in Delhi.
KISAN RIN PORTAL:
It is developed in collaboration with multiple government departments, is poised to revolutionize access to credit services under the Kisan Credit Card (KCC).
The Kisan Rin digital platform will offer a comprehensive view of farmer data, scheme utilization progress, loan disbursement specifics, and interest subvention claims, enhancing integration with banks for more efficient agriculture credit.
Ghar-Ghar KCC Abhiyaan: Door to Door KCC Campaign
The event marks the beginning of the "Ghar Ghar KCC Abhiyaan," an ambitious campaign to extend the benefits of the Kisan Credit Card (KCC) Scheme to every farmer across India.
This campaign aims to achieve universal financial inclusion, ensuring that every farmer has unhindered access to credit facilities that drive their agricultural pursuits.
This campaign will play a pivotal role in reaching out to non-KCC account holder PM KISAN beneficiaries and fostering the saturation of KCC Accounts among eligible PM Kisan beneficiary farmers.
Total number of operative KCC Accounts as on March 2023 are 7.35 Crores with total sanctioned limit of Rs. 8.85 lakh crores.
For KCC Ghar Ghar Abhiyaan, NABARD has been identified as the Primary Executing Organization, vested with the responsibility of overall execution and monitoring of the programme.
In this regard, NABARD has taken the initiative to develop a portal to facilitate in monitoring the conduct of saturation drive camps in the field as also processing and issuance of KCCs to all eligible PM Kisan beneficiaries by the respective banks.
WEATHER INFORMATION NETWORK DATA SYSTEMS (WINDS):
The portal was launched in July, 2023 by the Ministry of Agriculture and Farmers' Welfare.
It leverages advanced weather data analytics to provide stakeholders with actionable insights on weather for informed decision-making in agriculture.
This comprehensive manual also provides stakeholders with an in-depth understanding of the portal's functionalities, data interpretation, and effective utilisation, empowering farmers, policymakers, and various agricultural entities to make well-informed choices.
The WINDS initiative is laying emphasis on setting up a strong network of weather stations.
Through this initiative, the target is to establish a wide network of weather stations at the block and gram panchayat level.
This extensive network of weather stations will enable accurate monitoring of weather patterns, effective planning, risk assessment and timely response to meteorological challenges.
SOURCE: https://www.livemint.com/news/india/govt-launches-kisan-rin-portal-and-weather-winds-manual-rrb-nirmala-sitharaman-11695139080059.html
Spread the Word