THE CONTEXT: The Union Cabinet, chaired by the Prime Minister, has approved a Reforms-based and Results-linked, Revamped Distribution Sector Scheme.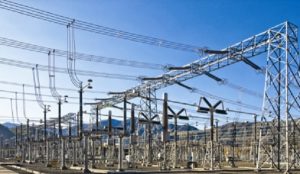 Analysis:
The Scheme seeks to improve the operational efficiencies and financial sustainability of all DISCOMs/ Power Departments excluding Private Sector DISCOMs.
It will provide conditional financial assistance to DISCOMs for strengthening of supply infrastructure.
The assistance will be based on meeting pre-qualifying criteria as well as upon achievement of basic minimum benchmarks by the DISCOM evaluated on the basis of agreed evaluation framework tied to financial improvements.
Implementation of the Scheme would be based on the action plan worked out for each state rather than a "one-size-fits-all" approach
It is proposed that the currently ongoing approved projects under the Schemes of IPDS, DDUGJY and others would be subsumed in this Scheme.
Scheme Objectives
Reduction of AT&C losses to pan-India levels of 12-15% by 2024-25.
Developing Institutional Capabilities for Modern DISCOMs
Improvement in the quality, reliability, and affordability of power supply to consumers through a financially sustainable and operationally efficient Distribution Sector.
Major components:
Consumer Meters and System Meters

Prepaid Smart Meters for all consumers except Agricultural consumers
25 crore consumers to be covered under prepaid Smart metering
Prioritizing the urban areas, UTs, AMRUT cities and High Loss areas for prepaid Smart metering.

Feeder Segregation

Scheme also focuses on funding for feeder segregation for unsegregated feeders, which would enable solarization under KUSUM
Solarization of feeders will lead to cheap/ free day time power for irrigation and additional income for the farmers.

Modernization of Distribution system in urban areas
Rural and Urban area System strengthening
ABOUT DDUGJY
The Government of India has launched the scheme "Deendayal Upadhyaya Gram Jyoti Yojana" for rural electrification. The erstwhile Rajiv Gandhi Grameen Vidyutikaran Yojana (RGGVY) scheme for village electrification and providing electricity distribution infrastructure in the rural areas has been subsumed in the DDUGJY scheme. Rural Electrification Corporation is the Nodal Agency for implementation of DDUGJY.
The Ministry of Power, Government of India has launched Deen Dayal Upadhyaya Gram Jyoti Yojana for rural areas with the following objectives:

To provide electrification to all villages
Feeder separation to ensure sufficient power to farmers and regular supply to other consumers
Improvement of Sub-transmission and distribution network to improve the quality and reliability of the supply
Metering to reduce the losses

Components of the scheme

Separation of agriculture and non-agriculture feeders facilitating judicious rostering of supply to agricultural & non-agricultural consumers in the rural areas;
Strengthening and augmentation of sub-transmission & distribution (ST&D) infrastructure in rural areas, including metering at distribution transformers, feeders and consumers end;
Rural electrification.
ABOUT IPDS
Power Finance Corporation (PFC)is the Nodal agency for implementation of the scheme.
Launched in 2014 by Ministry of Power with the objectives of:

Strengthening of sub-transmission and distribution network in the urban areas.
Metering of distribution transformers /feeders / consumers in the urban areas.
IT enablement of distribution sector and strengthening of distribution network

The scheme will help in reduction in AT&C losses; establishment of IT enabled energy accounting / auditing system, improvement in billed energy based on metered consumption and improvement in collection efficiency.
CONCLUSION
The Revamped Distribution Sector Scheme aims to improve operational efficiencies and financial sustainability, by providing result-linked financial assistance to DISCOMs for strengthening of supply infrastructure .The Scheme would be available till the year 2025-26. Rural Electrification Corporation and Power Finance Corporation have been nominated as nodal agencies for facilitating implementation of the Scheme
Spread the Word